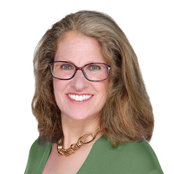 Jamie Gold, CKD, CAPS
Progettazione di Cucine e Bagni
Ha commentato: Kitchen countertop
Caesarstone, (discontinued color/pattern). I believe it was 3 CM.
Ha commentato: countertop
Caesarstone. That's a quartz top. The color has been discontinued, however.
Ha commentato: Countertop
Thank you. It is quartz, Caesarstone to be specific. The particular pattern is no longer available, though.
Ha commentato: love the wrapped countertop!!
I'm glad you like it. I only share my professional resources with retained clients, but most licensed, experienced fabricators will offer these "waterfall" tops. Good luck with your project.
Ha commentato: window in shower
The shower was roughly 4x8; I don't have time to pull the exact dimensions. Yes, the window area will get wet. That's why I specified a faux wood blind that will handle the water just fine.