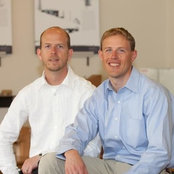 Blueline Architects p.c.
Ha commentato: Cool Tech
Thanks for the complement! It was a unique opportunity to incorporate a design feature we had not worked with previously.
Ha commentato: Beautiful!
The height of the ceiling goes from about 11 ft. at the low end to 14 1/2 ft. at the high end.
Ha commentato: tetto
I would love to help, but my Italian is non-existent and Google translate is not working so well. I believe you are asking about the roofing - it is a Kynar pre-finished, flat panel 24ga standing seam...