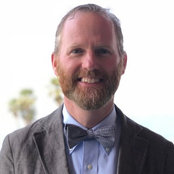 Strening Architects
Ha commentato: Patio Cover
We designed the patio cover - it's a combination of structural steel and alaskan yellow cedar.
Ha commentato: Love the look of this patio cover!
It's an open trellis with alaskan yellow cedar columns and trellis slats. The 'framework' is painted steel. (C channel at the edges and T shape intermediates)
Ha commentato: Indoor grill
This is all outside - there are no walls, and the grill is at the outer edge so the venting hasn't been an issue.
Ha commentato: Wall art
I missed this question, I'm sorry I didn't answer it sooner: http://www.pamelagwaltney.com