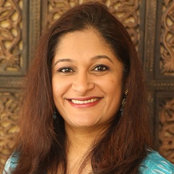 Remya Warrior Designs
Progettazione di Cucine e Bagni
Ha commentato: What type of tile is this?
Are you talking about the back splash? Those were grey glass tiles mixed in with a mosaic glass & marble
Ha commentato: Paint Color
Sorry for not replying earlier. This renovation was done a while ago, and the home owner had picked the colors. Apologize for not being more helpful. Tip for choosing paint colors- Depending on the l...