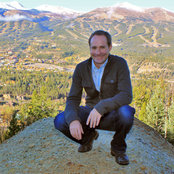 Equinox Architecture LLC
Ha commentato: Can you tell me about the floors?
Hi Alicia! This floor is reclaimed ok, which accounts for all the variation. On an existing oak floor, I am not sure how you would refinish it to give it this look. Perhaps a floor refinishing comp...
Ha commentato: what name of flooring
This flooring appears to be reclaimed oak, but I am afraid that I do not have a record of all the finishes on file.
Ha commentato: Perimeter
Hello Laya! This counter top is actually stained concrete. The other counter by the sink & range is granite, but I cannot recall the name of it.
Ha commentato: Is there a floor plan available for this home?
Hello Gracelyn17, Thank you for your inquiry. Yes the Tarn Trail is an "upside down" house with the great room (kitchen, living & dining) & the master suite upstairs. Downstairs is...
Ha commentato: Are this concrete counters and sinks?
Thank you for your question. Yes, these sinks are custom concrete poured into the counters as one integral piece. These were custom crafted by a concrete artisan in Fairplay, Colorado for this proje...
Ha commentato: Wood Siding
Hello Diana! The wood siding on the upper part of this home is vertical board & batten siding with a charcoal stain. The wood is beetle-kill pine that was locally milled at Hester's in Kremmling...