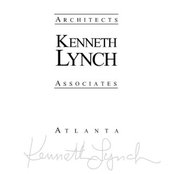 Kenneth Lynch & Associates AIA
Ha commentato: Pulls?
Thanks. Glad you love this custom cabinet. The pulls were also custom, made by the fabricators used by Atlanta's Design Galleria.
Ha commentato: What is the exterior white color?
The home has been re-painted several times. It has remained a white white. Not a taupe or yellow undertoned white. Sorry I can not be more specific. Kenneth Lynch & Asso.
Kenneth Lynch & Associates AIA
ha aggiornato il suo profilo
4 febbraio 2019