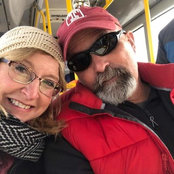 Hankins & Associates, Inc. - Kitchens and Baths
Progettazione di Cucine e Bagni
Ha commentato: Kitchen cabinet coming apart
To be clear... I'd advocate new quality cabinets, carcasses made of plywood. But if the homeowner isn't ready to take the $$$ plunge... then repair is an option. As someone else mentioned, unless the ...
Ha commentato: Lipstick for Kitchen
Nikki, out of curiosity -- what part of the country are you from?
Ha commentato: A Difficult Room
An asymmetrical built-in, designed/built properly, will function and look good.
Ha commentato: How practical is cork flooring in a kitchen
Cork is a great flooring option for the kitchen (and other rooms of the home) offering wonderful durability. Years later, we've had cork floors screened (much like you do to hardwood) then re-urethane...
Ha commentato: Can't find the right size range insert
Angelica, 9 years you say? Clearly a patient person. 11" deep is quite shallow for a blower insert. I would have directed you to www.prolinerangehoods.com, but don't believe they have anything...