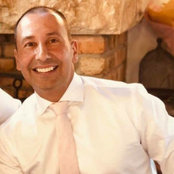 Distinct Innovations Pty Ltd
Ha commentato: Are floors natural wood, vinyl or tiles?
Hi Sally, we used tiles with a wood grain pattern. They were purchased from Beaumont Tiles in Auburn. Speak with the owner of the store his name is Jason.
Ha commentato: Wall paper
Hi Jessica, it was a personal photo taken by the owner a few years ago when there were bushfires in the Blue Mountains and he had it printed.
Ha commentato: Theatre Area
You are welcome all the best with the design and build of your home.
Distinct Innovations Pty Ltd
ha scritto una recensione
Fluid Design
24 dicembre 2018
Distinct Innovations Pty Ltd
ha aggiornato il suo profilo
5 dicembre 2018