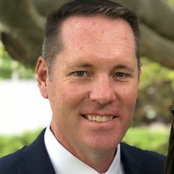 Designs by Craig Veenker
Progettazione di Cucine e Bagni
Ha commentato: cabinet color
Thank you so much for your question. This color is a custom color that we created specifically for these clients. We used Rift White Oak to created a beautiful texture, and then used a solid paint col...
Ha commentato: what type of countertops are in photo
Thank you for the question. The interior designers on this project were amazing to work with. They picked out this Marble countertop and it was just beautiful.
Ha commentato: where are the stools from?
Thanks for the question. These were custom ordered by the interior design team from Alice Lane Home Collections.
Designs by Craig Veenker
ha aggiornato il suo profilo
13 maggio 2019
Designs by Craig Veenker
ha risposto a una domanda
:
cabinet color
13 maggio 2019