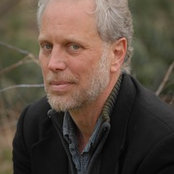 Pickell Architecture
Ha commentato: floor
I do not know if anyone makes a porcelain version, it is not a popular or trendy wood now. However, the fir is beautiful, and wears fine if you don't have dogs and walk around barefoot.
Ha commentato: brass door knob?
This is an addition to a 1905 classic white house, and the hardware matches. Unlaquered brass is as classic as it gets. It will get darker, but will shine where you touch it every day. Embrace the ...
Ha commentato: Counter edges
Like everything else in this kitchen, the countertop edges are simple and square. Good design is about rich materials, good proportion, clean lines, connection to teh outdoors, and attention to how d...
Ha commentato: What type of flooring
Yes, its lovely. The floor was selected to match the 1905 original house, it is fir, stained lightly to match.
Ha commentato: Love your kitchen
It is a great kitchen indeed. The fridge is just off to the left, aligned with the island.