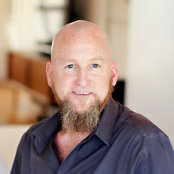 Couture Architecture
Ha commentato: What is the brand of the table?
They are the homeowners pieces we brought in from their Florida home. Unfortunately I do not know the name of the manufacturer.
Ha commentato: Do you happen to know where the light fixture is from?
It is handblown glass globes & lamps from John Pomp Studios (absolutely beautiful glass) with a custom layout and ceiling canopy designed by Couture Architecture. Assembled and delivered by John...
Ha commentato: lighting
They are hand blown glass lamps from John Pomp with a custom designed layout and blacked steel canopy (by our office).
Ha commentato: Stair supports
We designed them and had them custom fabricated. They are just simple steel rods with threaded ends and off the shelf turnbuckles. Quite a challenge for the contractor to pull off aligning them - be...