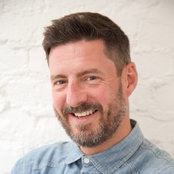 CATO creative Ltd
Ha commentato: Battens height and gap
hi there. The battens are 50mm x 25mm. The gaps are 15mm. Good luck. CATO creative
Ha commentato: beautiful floors
Hi there. The website is www.cheville.co.uk good luck. Mark.
Ha commentato: what is the countertop used pls?
Hi there, thank you for the question. The worktop is Lyra by Silestone. Good luck with your project, CATO creative.
Ha commentato: Kitchen
(Start again...) Hi James. Thank you liking our work. We designed the kitchen and the. Used a local cabinet maker to bring it to life. We be delighted to help you if we can. Thanks, CATO cr...
Ha commentato: I love the alcove units, were they custom made?
Hi there. Thank you for your question. We made the units. They're spray painted with a solid oak top. Just let us know if we can help you with your project. Good luck, Mark from CATO creative.