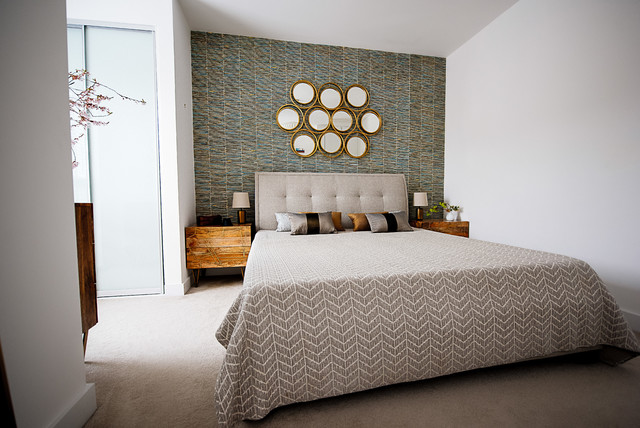 New build house in Cambridge
This Cambridgeshire home experienced quite the transformation. What was previously a plain and bare house has been transformed into a warm, elegant, and functional living space. By utilising natural materials such as marble and wood, an earthy atmosphere was created for the client. Bright chalk-white walls also surround each room, inviting in the warm English sunshine and creating an open feeling.
Creating a functional interior, along with ample space was a key focus for this home. To accommodate for this, a study/bedroom was created in order to fulfill the multiple needs of the client. An abundance of storage such as the added closet in the study/bedroom as well as the many storage compartments in the living room and kitchen.
Ispirazione per una camera matrimoniale design di medie dimensioni con pareti grigie, moquette e pavimento beige — 
Houzz
Argomenti correlati alla foto