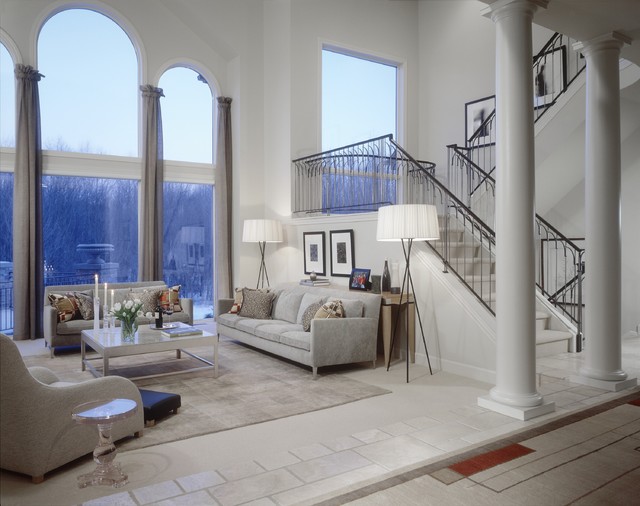 Family Room
This new construction home is situated in an upscale enclave. We were brought in at the very beginning of the building process, so we were able to make modifications to the plans and add many custom features. Local artisans were employed to create pieces throughout the home. A blacksmith fabricated an amazing staircase railing, art glass designs were incorporated into all the cabinets, and furniture of the highest quality was used. The style combined his love of the Arts and Crafts style with her affinity for contemporary furniture. Of course, the clean lines of both styles work well together. The "real" art here is the spectacular view, so we capitalized on the colors outside. We were also very fortunate to realize our complete vision because our clients wanted to start from scratch and not use anything from their previous residence. Photo by Beth Singer.
Ispirazione per un soggiorno chic aperto con pareti bianche — 
Houzz
Argomenti correlati alla foto
I commenti degli utenti:

Sherry Smith lo ha aggiunto a Staircases
21 giugno 2020
Stairs that sit down into a cased area with short wood panel on each side, like ours. Then fully carpeted stair.