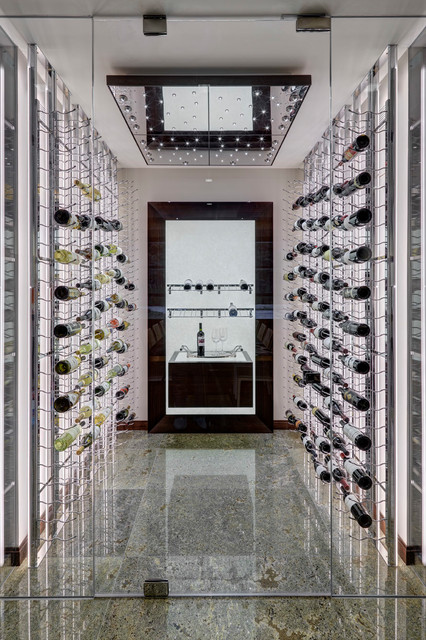 Award Wining High Performance Lake House
Awarded "Best Smart Home of the Year" by EH.

Spire outfitted this beautiful Michigan home with the best in high quality luxury technology. The homeowners enjoy the complete control of their home, from lighting and shading to entertainment and security, through the Savant Control System.

Homeowners and guests can easily create "scenes" to manage their days and social gatherings. Lutron shades help maintain light, climate and privacy to balance the inside and outside views. Outdoor entertaining is easy with the Sonance Landscape Audio System, Lutron light controls for pools and fountains and Savant control of outdoor fire pits.

The fully managed Whyreboot network allows for uninterrupted system control. To maintain security, Holovision doors and gates are equipped with Doorbird system to notify residents of visitors and to give control to open and close doors and gates. Music lovers can enjoy the highest level in audio from Meridian 7200 speakers in the lower level, as well as, Sonance in wall and in ceiling speakers throughout the home. In order for the homeowners to enjoy different music and entertainment in various rooms, 14 zones of video and 26 zones of audio were necessary.

Spire added many special touches to this amazing home. The master bathroom boasts a MirrorTV so owners can enjoy some entertainment while preparing for the day. A floor lift in the kitchen and dining room allows for entertainment, but can be tucked away when distractions are not wanted. A floor lift in the bedroom makes watching TV convenient, but can be put away when not in use. A fingerprint lock was placed at the bar for peace of mind.

Spire's expertise and commitment to detail were key to the intricate design concepts throughout the home. Spire worked closely with design teams to ensure under cabinet lighting was just right.
Ispirazione per una cantina contemporanea con rastrelliere portabottiglie — 
Houzz
Argomenti correlati alla foto
I commenti degli utenti: