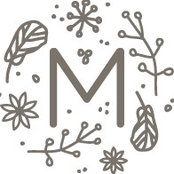 Molly Wood Garden Design
Architetti e Designer del Paesaggio
Ha commentato: Bar Counter Material
Hi Susanna- We used a honed concrete for the outdoor kitchen counter. Thanks for inquiring!
Ha commentato: Pool dimensions
Pool is 15'x37', spa is 8'x7'6" Thank you for your kind words!
Ha commentato: How did you fasten the rope to the ceiling hooks?
It isn't easy! We tied the knots on the bottom as even as possible and used really long eye screws to attach to the ceiling so we could twist to do our final adjustment. I hope this helps!